DJ LBR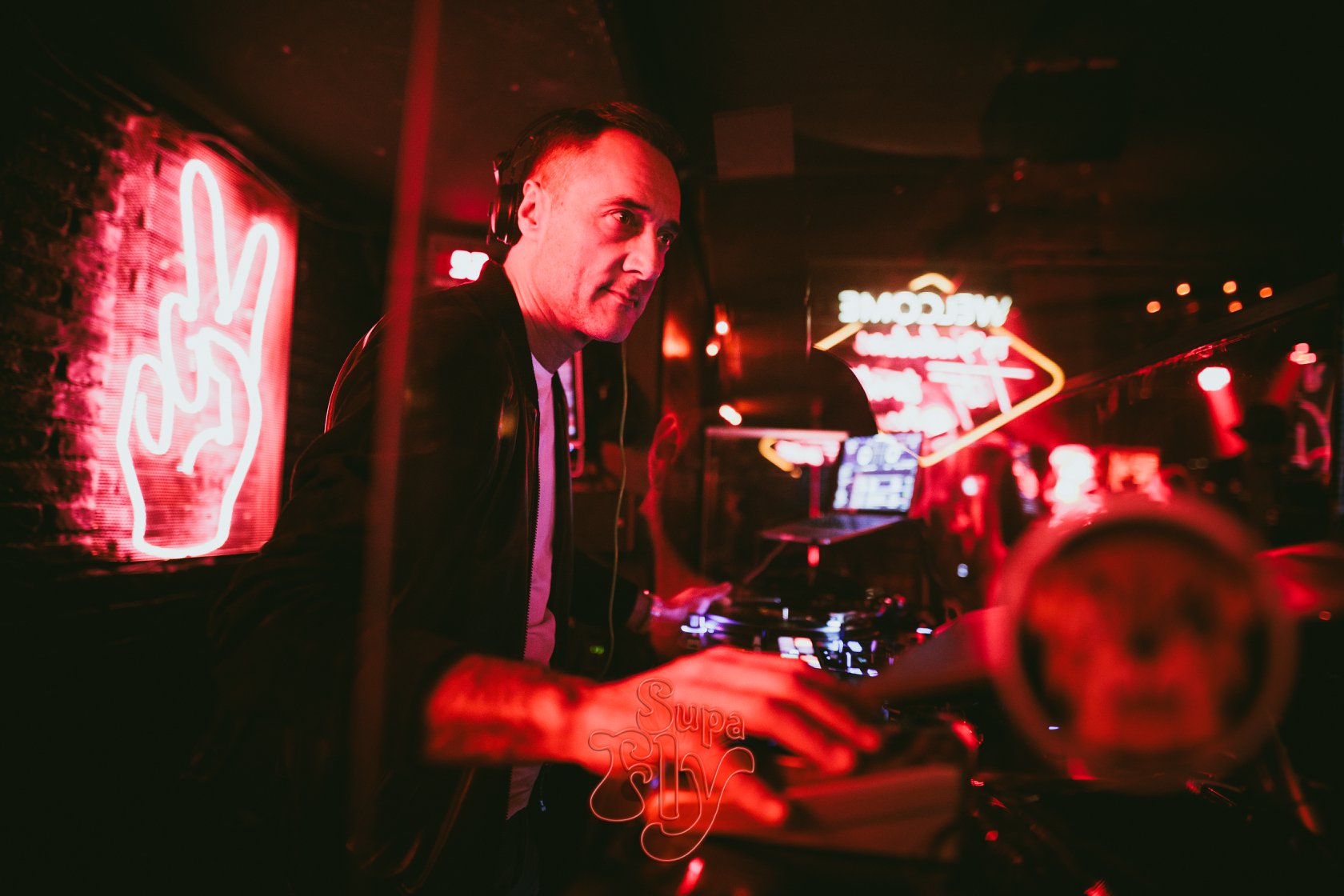 Biography
Présentation en Français :
Dj Lbr est sans conteste l'un des meilleurs djs de l'histoire du clubbing français. Vice-champion de France DMC en 88, c'est cette même année que commence Radio Star. Puis suivront Radio Nova avec Cutkiller et East, Skyrock, NRJ, Radio FG et pour finir, en ce moment, Swigg radio (ex ado fm) / Blackbox tous les vendredis soir.
Membre fondateur du Double H, Dj Lbr est le seul dj de sa génération à avoir brisé les frontières et produit aux Etats-Unis. C'est en 1998 que Dj Lbr va signer sur le fameux label de Party Break Av8 record dont il devient le principal artiste avec Crooklyn Clan et Fatman Scoop (Sortirons plus de 50 titres a cette periode). Ses collaborations sont nombreuses aux cotés de David Guetta, Cutkiller, Big Ali, Fatman Scoop, Dax Rider, Mr Vegas, Hasheem, Nappy Paco, Micaela Mendez, Big Nito, Dj Kool, Konshens, Nyanda (Brick and Lace), Navino … Les productions Av8 sont toujours disponible via internet à travers le monde et Dj Lbr mixe de Paris à Dubai en passant par Tokyo et San Paolo.
Dj Lbr est avant tout un dj club, son sens hors norme du dancefloor déchaine les foules comme lors des premières parties au Zénith de Usher , Rockcorps ou encore de Craig David.
Côté club, Dj Lbr est en ce moment résident au Titty Twister, pour la légendaire soirees Supafly (dj depuis sa creation aux Bains), aux soirées No Diggity et History of HipHop au Yoyo, guest a travers plusieurs soirées de la capitale, on se souviendra également soirées God is a Dj, résident avec Cutkiller à St Tropez pour les soirées de Puff Daddy, dj pour Janet (Buddah Bar), Mariah Carey (Manray), David Bowie (Manray), Naomi Campbell (Nikki Beach), Maison Blanche pour les soirées Fuck the House, The Show au Loft, Fame au Noir Platine, Soul Kitchen au Palace, au Sens, au Gibus avec les soirées Pop Champagne, référence crunk..nb sur la capitale a l'époque, au Balajo pour les soirées Moombahton… et la liste est longue…
Producteur des titres « U got it » ft Shurakano, « U drive me crazy » ft Nappy Paco, »This party », « Get your hands Up » ft Dj Kool et Nappy paco, « Time to party » ft Fatmanscoop et « Wine it up » ft Nappy Paco , «Sexy Girl» ft Konshens, «Adrenaline Rush» ft Mr Vegas et Papa London, «Young and Alive» ft Nyanda, et «Forever» ft Navino…la liste est longue…
Plus d'infos sur son site web…
English Version :
DJ LBR is without a doubt one of the best dj's in France. French vice champion of dmc in 88, this year marks his debut at radio with radio stars, radio nova and skyrock. Founding member of double h dj crew, dj lbr is the only dj of his generation to have crossed the Atlantic and to have deejay..d in America. In 1998, DJ LBR signs to the famous AV8 record label (one of the famous party record labels in New York), where he becomes their main act along with Crooklyn Clan and Fatman Scoop. He has collaborated with the best : Cutkiller, Big ali, Nappy Paco, Afrika Bambaataa, Fatman scoop, DJ Cash Money , Kool Herc , Mr Vegas, Konshens, Kemist, Deenasty, Nyanda, David guetta, and the list goes on.. DJ LBR is first and formost a club dj , his uncanny sense of the dance floor gets the crowd going wild, as when he opened for Usher at the Zenith in Paris or for Craig David. On the club side, DJ LBR has been resident dj at the famous Palace in Paris, for the legendary Supafly night at les Bains, resident at the VIP Room with Cutkiller in ST Tropez for PDD..s private parties..for Janet at the Buddah bar, for Mariah Carey and David Bowie at the Manray, Naomie Campbell birthday's at Nikki Beach and the list is long…. DJ LBR also launched the Party Up night at the Gibus club (biggest hiphop club in Paris) with Big Jourvil, Start the "Bouge de la" french rap party and the "No diggity", rnb revival party in paris.
About music, still always top 5 in the french club chart with "wine it up" ft nappy paco, "arenaline rush" ft mr vegas, "hey mama" official remix for david guetta, "she knows" ft konshens and now young & alive with Nynda.
More on his Website….