DJ GETDOWN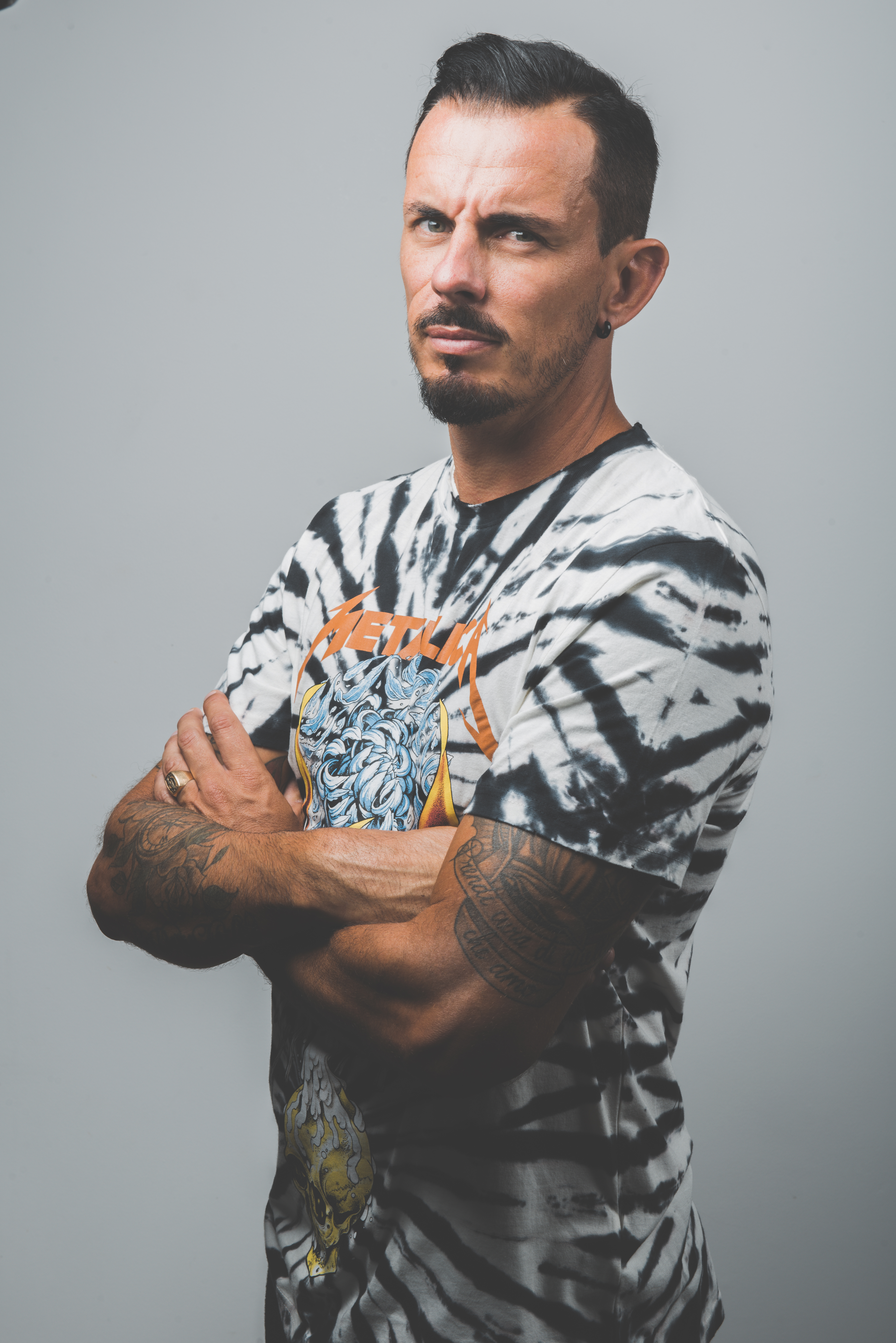 Biography
Présentation en Français :
Véritable globe-trotter depuis 20 ans et finaliste des championnats Dj's DMC, DJ Getdown a joué aux côtés des plus grands DJs de la planète. En quelques années, il s'est construit une véritable communauté de fans à travers le monde, grâce à ses tracks et remixs toujours différents.
C'est en 2015 que DJ Getdown démontre plus que jamais sa diversité. Il sera choisi par Joachim Garraud pour remixer ses titres « Everybody » et « Are You Ready », tout en bénéficiant de la visibilité offerte par Ultra Records. La sortie du single « Let Me Ride », et de son mini album « Summer Pack » bénéficiera du soutien de tous ses fans et de grands DJs français.
Chacune de ses tracks le mettront régulièrement en avant, tout en interpellant son public.
Elu 3eme Dj préféré des Dj's français, le début de l'année 2016 lui sera également propice, grâce à la sortie de 3 nouveaux titres et de ses remixs pour Nils Van Zandt, prémices d'une année riche en projets toujours plus prometteurs.
En 2017, il sort plusieurs remixs officiel pour Flo Rida, Matoma sur le label Atlantic US. Et ses productions sont playlistés par les dj's sur les radios nationales et internationales. Il signe également l'Hymne du Festival Electrik Park ou il jouera pour la première fois.
Ses passages lors de divers festivals, ses soirées en clubs aux 4 coins du monde, ou ses résidences au sein de références de la nuit comme l'Amnesia ou le Pacha New-York nous prouvent qu'il est un artiste complet, oscillant entre Djing et Production. Une chose est sûre, DJ Getdown n'a pas fini de faire parler de lui !
Plus d'infos…..Voir son site Web…
English Version :
A true globe-trotter for 20 years and finalist of the Dj's DMC championships, DJ Getdown has played alongside the greatest DJs on the planet. In a few years, he has built a true community of fans around the world, thanks to his tracks and remixes always different.
This is in 2015 that DJ Getdown demonstrates more than ever its diversity. He will be chosen by Joachim Garraud to remix his titles "Everybody" and "Are You Ready", while enjoying the visibility offered by Ultra Records. The release of the single "Let Me Ride", and his mini album "Summer Pack" will benefit from the support of all his fans and great French DJs.
Each of his tracks will regularly put it forward, while questioning his audience.
Voted 3rd Dj favorite Dj's French, the beginning of 2016 will also be propitious, thanks to the release of 3 new titles and remixes for Nils Van Zandt, the beginnings of a year rich in ever more promising projects.
In 2017, he released several official remixes for Flo Rida, Matoma on the Atlantic US label. And his productions are playlisted by the DJs on national and international radio. He also signs the anthem of the Electrik Park Festival where he will play for the first time.
His passages at various festivals, his nights in clubs around the world, or his residencies within the references of the night as Amnesia or Pacha New York prove to us that he is a complete artist, oscillating between Djing and Production. One thing is certain, DJ Getdown has not finished talking about him!
More informations ….See His Website….